It's a Wonderful Life
Miracle Theatre l Friday and Sunday
'Tis the season for cheer, Christmas trees, festive lights, Christmas carols, parties, presents, sugar over-load, family, friends, fun, warm-fuzzy feelings, and of course It's a Wonderful Life. If you've never seen it, it really is a heartwarming story. IMDb's synopsis is short but sweet, "An angel helps a compassionate but despairingly frustrated businessman by showing what life would have been like if he never existed."  Along the lines of Home Alone and A Christmas Story, it is a constant classic having been made in 1946! On to the point here, Miracle Theatre in Barracks Row will have two screenings this weekend in addition to other favorites like Elf and Miracle on 34th Street. I'm  not seeing National Lampoons Christmas Vacation but we can't have everything we want for Christmas. You can find ticket info here.  It is an awesome movie destined to get you into the holiday spirit.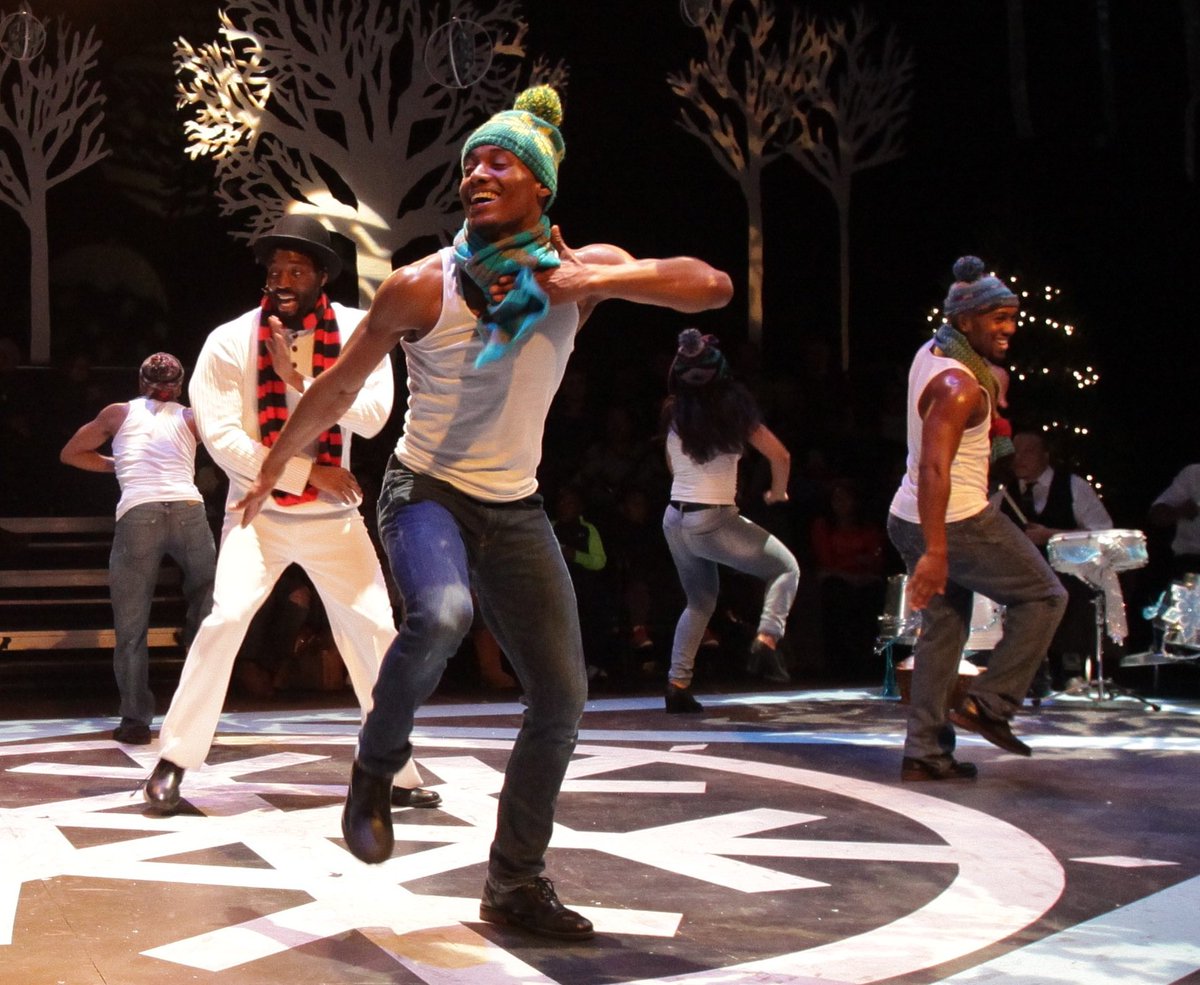 Step Afrika! Magical Musical Holiday Step Show
December 16th-30th l Multiple Shows
Oh I bet this is going to be so much fun, and it is family friendly which is even better. See more info below and get your tickets here.
DC's Step Afrika!, the first professional company dedicated to the tradition of stepping, is putting on a holiday extravaganza at the Atlas Performing Arts Center in the H Street neighborhood. The family-friendly show combines clapping, stomping and stepping for a dazzling array of percussive dance. Furry friends from the animal kingdom and a dance party hosted by DJ Frosty the Snowman are also on the docket. – Washington.org