Did you know that in the US, 30%-40% of  food is wasted every year? That weighs in at about 240 pounds of food per person every year.
According to a report by the National Resources Defense Counsel last year, "…for a family of four, the money spent on food wasted could total from $1,365-$2,275."
So we did some math and figured that if you average the two numbers it comes to $1820 of wasted food per year, per four person family household — approximately $455.00 per person per year. So where does the District clock in?
We're glad you asked.
As of the most recent  information from the US Census Bureau,  the city of Washington DC has approximately 681,170 residents. Now, let's say for the sake of simplicity and considering the vast disparity in portion sizes,  we don't even count children under the age of 12 years old (which we really should — because they obviously waste food too). That brings the population count down to 593,831.
---
That's a whopping  $270,193,10 and 142,519,440 pounds
of food wasted in the District per year.
---
...and that's completely discounting the entire population of District children under the age of 12! 
But don't fret! We have great news — because now YOU can become a neighborhood superhero — and all while barely lifting a finger (that's right).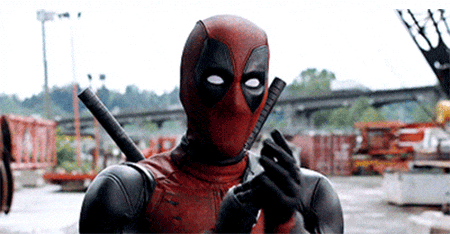 That's because DC just launched a citywide program to better manage food waste in local areas (yay!!!!) — and as of last weekend, residents can now drop off food waste at designated farmers markets located in the various eight wards for composting.
The compost will then be repurposed, offered to the residents for free and also put to use in the thirty-six community gardens spread across the city "from Anacostia to Glover Park".  How cool is that?
"We know that we're going to produce waste, and, for cities like ours, we want to manage it better." Mayor Muriel Bowser stated this weekend during the April 22nd Earth Day celebration.
Leaders are also hoping that the new initiative will not only help the environment and increase self-sustainability, but additionally,  "improve neighborhoods where rats and mice thrive when food waste is unmanaged in unguarded trash containers."

There are a total of eight drop off locations amounting to one for each ward. The program launch date begins as early as May 13th for Wards one, two, four, five, and seven; with May 20th being the tentative date for Ward three and June 3rd the launch date for Ward 8. Hours are from 9 AM to 1 PM and the service is absolutely free.
The DC Department of Public Works website lists the various materials that are accepted and unaccepted for drop-off on their website in a convenient easy-to-read chart. The chart also includes the various addresses of the farmers market locations which will be participating in the program in each ward, as well as their launch dates and hours of operation.
Acceptable items include fruits and veggies, coffee grounds, breads, grains and cereals, egg shells, and cut or dried flowers among others. Unacceptable materials include dairy products, meat or fish scraps, plastic bags,  metals, glass and styrofoam, foil, fats, grease, pet refuse and coated/uncoated paper.
The website recommends that individuals collect the scraps in covered plastic containers or bags for convenience and cleanliness purposes and have gone out of their way to make the service specifically available to individual District residents and families ONLY. So if you're a commercial business, you'll have to take it elsewhere.
Mayor Bowser commented on the significance of the initiative saying while residents get their farmers market groove on they simultaneously  "…can help save the planet"


…which is pretty much the same as being a local celebrity. Go you.

Whoa, whoa, relax — you still put on your pants one leg at a time just like the rest of us buddy…