What: Berlin Underground: Contemporaries Bash 2017
Hosted by: Art Soiree
Where: Dock5 at Union Market DC, 1309 5th St NE, Washington, District of Columbia 20002
When: Friday, May 19 at 8:30 PM – 1:30 AM
Arts events company Art Soiree is hosting this year's  2017 Contemporaries Bash as a part of the Phillip's Collection's annual fundraising event which is set to benefit their esteemed education programs. The bash takes its name from the German city in homage to it's "pulsing underground nightlife" and looks to bring the capital's "decadent club scene" to Union Market's Dock5. The evening is set to be a blast, full of cocktails, music, food, fashion and dancing until your legs fall off.
The event is black-tie/cocktail attire, 21 and older and features a premium open bar and outdoor biergarten courtesy of Denizens Brewing Co. Savory and decadent sweets inspired by the cultural capital. There will be art installations, photo booths, a Dj and many more, making it sure to be a gathering of "community art-lovers, creative thinkers and philanthropists" that you most definitely don't want to miss.
Museum members receive about a 30% discount with tickets at $125 and followers of ArtSoiree receive 20% off with the code BASH17ARTSOIREE.
Oh — and did we mention the parking was free?.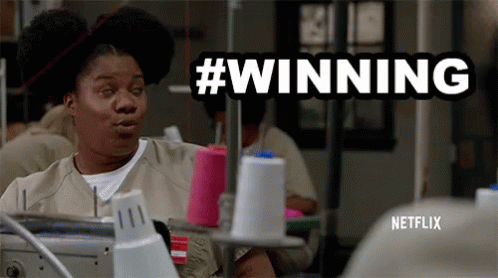 ---
What: 2017 Kingman Island Bluegrass & Folk Festival
Hosted by: Kingman Island Bluegrass and Folk Festival
Where: Kingman Island,  575 Oklahoma Ave NE, Washington, DC 20002
When: Saturday, May 13 at 12 PM – 9 PM
This is that event that when you hear of you wonder how in the heck you've never heard of it before — if you're me at least. The Kingman Island Bluegrass and Folk festival is a fundraising event put on for the benefit of Living Classrooms Foundation, a local nonprofit which seeks to strengthen communities and inspire "…young people to achieve their potential through hands-on education and job training, using urban, natural, and maritime resources as living classrooms."
It is made possible with the help of the Department of Public Works (DPW) and the Department of Energy and Environment (DOEE) and due to this collaboration the 2016 event became the first "Zero Waste" music festival in the District. In order to achieve this nomination yet again, organizers are asking attendees to only bring reusable water bottles and food containers onto the location. They are also providing guests with reusable "Zero Waste" cups to take it one step further. The event is kid friendly — with children under the age of 13 receiving free admission and tickets can be purchased here.
---
What: British Embassy Open House Day 2017
Hosted by: the British Embassy, Washington DC
Where: British Embassy, 3100 Massachusetts Ave NW, Washington, District of Columbia 20008
When: Saturday, May 13 at 10 AM – 4 PM
Who doesn't love a good Embassy party? I know I certainly do. 2017 marks the 10th open house and the Embassy is "celebrating in style". There are tons of fun and kid-friendly activities to participate in throughout the day that seem pretty awesome.
Guests who attend can get a chance to peep a fleet of luxury British automobiles, sample British food and drink (including whiskey!) and gain better insight into various cultural histories and relationships between our country and theirs. The Embassy also boasts there will be plenty of surprises with a chance to meet Baltimore Ravens mascots, enjoy Shakespearean performances and music as well as a chance to win two British Airways tickets and a gift basket for Spy Museum — and all for absolutely no charge. It's Freeeeeee!

---
What: Infinite After Party
Hosted by: Hirshorn Museum and Sculpture Garden
Where: Hirshhorn Museum and Sculpture Garden, Independence Ave SW, Washington, DC 20024
When: Friday, May 12 at 6 PM – 10 PM
I know, I know — just when you absolutely thought it was over…that I couldn't POSSIBLY mention Yayoi Kusama  ANYMORE…that it was the absolute LAST TIME….I totally went and just did it again. Oops.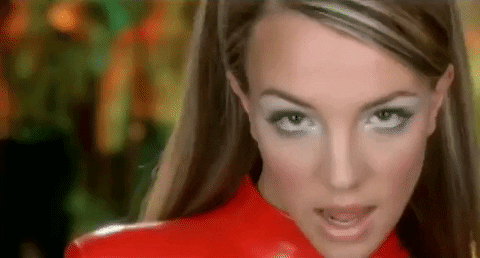 But alas– this shall be the final time and dost mine eyes deceive me — no…no they don't — tis the final closing time — of the semisonic kind–of life — baby, baby…wait. No. That's "semi-charmed"? Third-Eye Blind? What?
Anyways.
Celebrate a farewell! The event includes ONE LAST ticket to an 8:30PM entry to the exhibition before it sails off to another land of more competent and refined city-dwellers who will truly appreciate her work enough to not smash it to tiny bits to get a good selfie angle.
It also leaves guests with access to Masterworks and various other exhibitions from the Hirshorn collection from 6PM-10PM and the chance to view encore screenings of her early experimental film years — sounds scandalous! There will also be pop up gallery talks and interactive performances from the Haiku Guys and Gals. No tickets will be sold at the door so be sure to get yours while you still can!