Make Mom a Macaron! — or just eat them
Saturday, May 13, 2017 from 12:00 PM – 3:00 PM EDT
Olivia Macaron
3222 M Street Northwest
Washington, DC 20007
Uhm whoa. First off – I would be there at 11:45AM SHARP even if I didn't have a mother to take. Literally – for those of you who have distant relatives you may or may not want to just grab the nearest sweet old lady at the supermarket and get your macaron on like King Kong…just sayin…just be sure to return her…and don't forget to coach her on Q&A to make sure she doesn't crack under pressure and improvisation before going in…I've learned this the hard way…Nothing ruins a posh macaron chow down like a panicked and confused elderly lady…
So apparently with each ticket you get a Mother's Day assorted gift box of 9 macarons – all of which will be gone before they even make it into the box. The website also says that you get a special 5" macaron to take home which is pretty and once the shells are decorated a staff member "…will apply the ganache and package the macaron for you." – Yeah…no thank. That 5" macaron will DEFINITELY be seeing the inside of my mouth before ever going anywhere remotely close to a wrapping paper or gift box.
On the bright side – it's totally kid friendly! Which means that you can take your child and then claim 50% of their creations as parental tax! Hey—they wouldn't be there without you anyways, it just makes good business sense.
Questions? Call (202) 965-1000 or by emailing the compay  at info@oliviamacaron.com
---

Races & Scavenger Hunt Activities — Get your 007 on
Okay – So I originally stumbled upon just one of these and thought they were awesome enough and in pure DC fashion there just so happened to be an infinite more of them! My mind was kind of blown and I couldn't narrow it down so I listed my top three because what kind of human being does not LOVE a good ol' fashioned scavenger hunt!? I mean seriously…remember when we were kids and we got to go on those they were like the best things on the planet, and if anyone knows me they know that every single aspect of my entire life is dominated by my inner child so…yeah…
1. Race 4 Fame & Scavenger Hunt Activities
Saturday, May 13, 2017 from 10AM – 1PM
Founders Park
Alexandria, VA
FAME is the Foundation for the Advancement of Music and Education and they are having a fundraiser for their academic and cultural programs for DC area youth. This is sure to be a total blast and it's for a great cause for a local nonprofit so why not right!
For additional Information email: info@Race4Fame.org or shoot them a quick call at 301-805-5358
2. Amazing Scavenger Hunt Adventure – Washington DC
Saturday, May 13, 2017 at 10:00 AM
Smithsonian Castle-National Mall
1000 Jefferson Dr SW
Washington, DC 20004
Urban Adventure Quest is a local company that puts on themed scavenger hunts throughout the DC area and they seem legitimately the most awesome thing on the planet. Individuals can sign up with their family or friends in groups of 2-5 and they're app-accessible! (because they got it like that).
You can access the info from your smart phone and solve clues/compete challenges while simultaneously providing yourself with an enriching and educational learning experience. Go you, you savvy Washingtonian, you.
For additional information head to www.UrbanAdventureQuest.com.
 3. Scavenger Hunt at the European Embassies

Saturday May 13, 2017 from 9:30 AM – 2:30 PM
British Embassy (Winston Churchill Statue)
3100 Massachusetts Avenue NW
Washington, DC 20008
"Ready to travel the Old World in a single day?" –Get your 007 on and check out the British Embassy scavenger hunt this weekend and bring your mum along for the fun. You get to break up into teams each representing a different country and follow and decipher clues to get to different destinations. It's kinda fantastic and you can totally feel like a secret government spy without the actual threat of murder.
---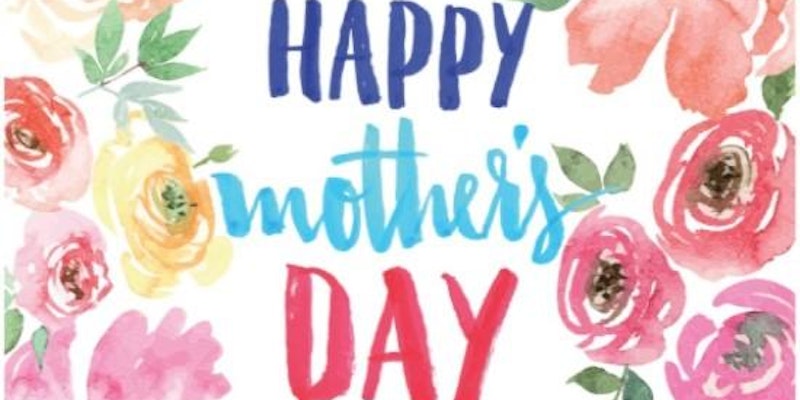 Mother's Day Yoga Session with Athleta
Sat, May 13, 2017 from 9:00 AM – 10:00 AM
Athleta
3229 M. St NW
Washington, DC 20007
So Athleta is totally offering a free yoga session for you and Mommy Dearest and if you know anything about me, it's that I will drag my entire family to anything that I don't have to pay for in this area. So get your fitness on and snap a bunch of pictures for social media so people can totally think you got it going on like that — so posh, so healthy, so chic – you totally are – get it girl!…and/or..guy.
The class is going to be taught by  local Core Power's studio manager, Sarah Freedman as well so you know it's going to be worth it. Oh! Bring your own mat! No one likes a sweaty sales floor!
---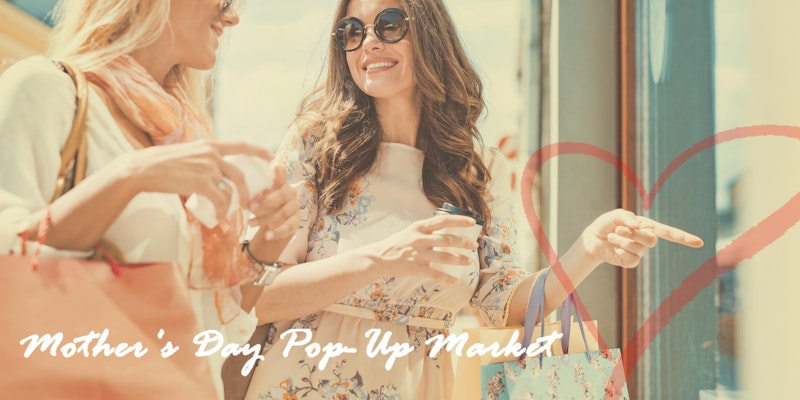 Shaw DC: Mother's Day Pop-up Market
Saturday, May 13, 2017 from 1:00 PM – 6:00 PM EDT
WeWork Wonder Bread Factory
641 S Street Northwest
Washington, DC 20001
Oh my gosh when I saw this event I was all #YASSQUEEN I need to be there yesterday. This is a curated event from the same company that brings us Women In the Arts Pop-up Gallery! I am totally looking forward to some good music, drinks and tons of shopping and you definitely should be too.
What's even better is the brands, designer duds and art are all totally local so your showing your DC love. The website says the pop-up features "over 35 hand-selected brands bringing you everything from clothing, jewelry, fun accessories, art, and home décor". Be there or be square! Sorry – I had to…sometimes the cheesy 90's child in me is just too strong to overwhelm.