With Father's Days coming up this weekend some of us still haven't made plans, but that's okay because we've got plenty of ideas for you! Whether you're looking to do a Father's Day brunch or dinner, maybe a fun family event, or even a private getaway for dad to chillax, we've got you covered!
Gift Ideas by Papa Type
The Happy Gilmore– Lots of Dad's golf, so we looked into some cool accessories we thought your dad would love! Check out  these golf covers from Jan Craig Headcovers, you can even design your own to make it a bit more personal!
The Grill Master– This BBQ Master Grill Tool Kit from Dean & Deluca will make your dad's friends jealous!
The Businessman– So dad has more than enough suits but never enough accessories, these are the kind of gifts that let him know it's the little things that count. Check out what Charles Tyrwhitt has to offer!
The Techster– For our dads who love cool gadgets we found some things that might peak their interest if they haven't already heard of it yet. Such as this drone that's a popular Amazon choice. For our Android dad's we figured they'd want the new VR, and for our Apple dad's, the new iPad Pro!
The Shaggy Dad– Is your pops more beachy and boho than buttoned-up-Soho? No worries! We didn't forget about our dads with facial hair! He's going to love this grooming set from Frank + Oak.
---
Awesome Local Events
Looking for some good ol' fashioned outdoor fun in the sun? Most dad's love the outdoors so we looked into places where the whole family can join in.
Crystal City Father's Day Auto Festival will showcase a variety of automobile categories including sports cars, classic muscle cars, and more. There will be plenty of activities for kids as well as a beer-wine garden and live music. If you're looking to save some money you could always have a nice picnic and go hiking in Rock Creek Park.
NOMZ
Father's Day Brunch at Beacon Bar & Grill. Treat dad to a much fancier buffet with an omelet station, waffle station, carving station and much more!  This place is pretty hip so be prepared for your pops to rack up so major swag points.
Father's Day Brunch at Via Umbria. Though brunch it starts a bit later and we kind of felt like it was a bit more deserving of the lunch title, we thought "what the hey" let's live life on the wild side. If you're looking for a great spot to celebrate la dolce vita with your padre, this is definitely the spot to head to.

Father's Day: Bourbon & BBQ in The Yard at The Ritz-Carlton, Georgetown. A truly unique experience that dad will never forget plus bottomless bourbon cocktails! Tickets come in at $95 per adult and cost $45 for children. It may sound slightly steep for a short afternoon but the benefits pack a pretty big punch with amazing  food and awesome drinks all included.
Spirit and Odyssey Cruises are also yet another perfect way to do it up for Father's Day! Enjoy marvelous meals and live music while cruising the Potomac River. These guys are pretty popular and offer events on a regular basis as well as special events for all of the major holidays.

Father's Day Beer Dinner at 7 Locks Brewing is hosting a four-course dinner catered by Green Plate Catering and beer pairing along with a tour of the brewery!
Father's Day at RPM Italian, one of D.C's most prestigious Italian restaurants, they are even giving out $25 gift cards for Dad's next visit! Trust us, it just might be his new favorite spot!
---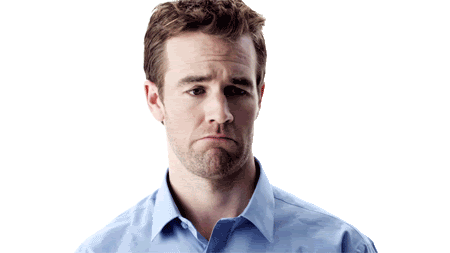 Can't celebrate this weekend? Hey we get it, not everyone's situation is the same and there are totally lots of people who won't be able to spend time with their father's this weekend. Well, it's a good thing the district offers Building & Maintaining Bridges For Fathers, a charity organization hosted by Our Blended Families, Inc.
This non-profit organization wants to help fathers spend time with their children. They have donated gifts of event packages and will be giving them away to 20 non-custodial father's in the DMV area. Some of these gifts include packages to Six Flags, King's Dominion, Movies, Mini Golf, etc.