There are a ton of awesome Labor Day events to get your blood pumping this weekend. So whether you're looking to get up and dance, have fun dining out, or hit the campgrounds for some action, there's plenty to do in the District.
INTERESTING FACTOID: Did you know that over 45 of the District's local food and beverage joints have gotten together to help support victims of Hurricane Harvey? DC Brau Brewing Company and Boundary Stone are helping to organize relief efforts by campaigning for the American Red Cross.
So by simply dining out this weekend, at an establishment that supports relief efforts, you can do your part by helping out, as a portion of their profits will be donated to the cause.
You can check out the list here on RAMW's website.
When: Sunday 9PM
Where: W Washington (515 15th Street NW)
JBC Events is hosting their 4th annual Labor Day Rooftop party and it's located at the top of the W. For those of you more entrenched in the DC night scene, you will find yourselves pretty familiar with JBC Events, because they host some awesome get-togethers on quite a regular basis. Events are typically 21+ and usually when it comes to the W, doormen check your ID before you can enter the elevators.
You can RSVP here to get your tickets before they're sold out. So keep the kiddos at home and enjoy an awesome night dancing away to the beats of DJ Heather Femia. The rooftop section of the W is absolutely stunning so we're sure you'll have a great time.
When: Saturday
Where: Yards Park
We're pretty excited about this awesome event. What's even better is that unlike some of the things to do this weekend on our hitlist, this is absolutely FREE. #wootwoot!
This is the official ninth year that DC Vegfest has been in full effect spreading the love of plant-based diets. There's going to be over 130 vendors in attendance, beer samples and for our vegan friends out there—yes, plenty of vegan food as well. Honestly, we don't know how you do it. It's hard.
So, if you plan on converting your meat loving husband or boytoy, now may be the best time to do it because they'll be so overwhelmed with the delicious goodness that it will be pretty hard to say no. Oh, and to sweeten the deal, NFL linebacker David Carter will totally be there. Why? Because he's a vega. BOOM! You can totally be vegan and tough dudes, come on, get with the program.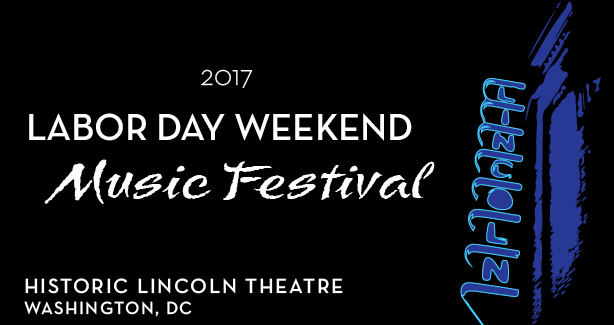 Labor Day Weekend Music Festival
When: All weekend long baby
Where: the Lincoln Theater
So the DC Commission on the Arts and Humanities is putting on this free weekend event which features a bunch of local artists—and th DCCAH doesn't disappoint, folks. Genres include jazz, pop, rock folk and more.
Friday's festitvities kick off with Flo Anito and the Bay Jazz Project, Margot MacDonald and Laura Tsaggaris.
Saturday brings a night filled with fun courtesy of the Bohemian Caverns Jazz Orchestra, artist Rose Moraes and Harold Little.
On Sunday, you'll get a heavy dose of 70's funk with artists like Pablo Antonio y La Firma, Kush and AZTEC SUN. This is the kind of music that makes you wanna get up and shake your groove thang. So pop on over and shake your groove thang.
Tickets are doled out on a first-come first-serve basis beginning at 6:30PM every evening.
REI Outdoor School's Culinary Campout
When: Saturday 11AM – Sunday 11AM
Where:  Patuxent River Park Pavilion and Campground
Okay, so this event is one for the books. REI Outdoor School is hosting a culinary campout which includes awesome food from establishments like CAVA for lunch, happy hour courtesy of One Eight Distilling and Atlas Brew Works and food cooked over a campfire with the geniuses from Compass Rose .
So bring your camping equipment and enjoy an awesome time where you can enjoy in activities like mountain biking, paddle boarding, kayaking, yoga or learning basic skills about camping in the first place. The cost for members is $150 and $170 for non-members. But for an entire day and night of drinking, activities and fancy food, it's definitely worth the cost.