Okay, so I know you're definitely psyched for some warm summer nights this weekend and seriously — who could blame you?
After all, you've been stressin' through the daily 9-5 grind and you need a little time to decompress.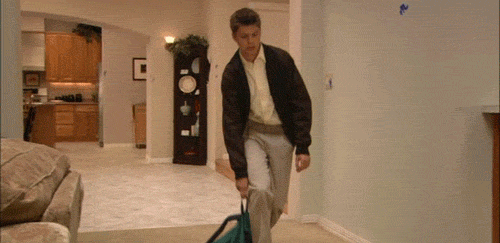 Well, you're in luck — because this weekend hitlist is full of killer events fit for the entire family. Heck — you literally might even spot my vampire self out in the afternoon sun for once in a blue moon (I'm a total hermit) with the biggest set of black shades I can find.
Why, you ask?
Oh, because I just about fell out when I saw the Jamaican Jerk Festival was going on.
That's right — Jamaican. Jerk. Chicken.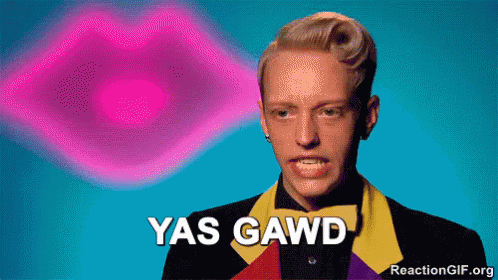 So, while I'm pumped to be meeting one of my favorite childhood bands this weekend (yes — yes I am — assuming of course they don't flake and I don't embarrass myself by being… myself)…
…you bet I'll still be in full attendance of this poultry-filled party and I'll be grabbing up a pair of my tightest leggings so that I can suck in the living daylights out of my jerk chicken muffin top.
It's that serious.
So without further adieu — your hitlist — which will detail the major, must-attend, absolutely can't miss events going on this weekend. Enjoy!
---
Jamaican Jerk Festival
Awesome Events DC
RFK Stadium
2400 East Capitol Street SE
Doth mine eyes deceive me? If you're a non-Jamaican individual who has grown to appreciate Jamaican jerk chicken at practically obsessive levels such as myself, then you'll be equally as ecstatic to know that the Jamaican Jerk Festival is this weekend (Sunday, specifically). So get your bibs, bring your appetite and leave your pride at home as you indulge in some Caribbean splendor.
---
Afro-Caribbean Wine Fest
My Soca Wine
1320 Rhode Island Avenue NE
 If you're looking for some awesome music, a fun time and some fine wine then look no further than this weekend's Afro-Caribbean Wine Festival in the Northeast sector of the District.
This event is sure to be a blast with a whopping 9.1k individuals interested per this evening's Facebook data. Now, that doesn't mean that 9.1k individuals will necessarily be there — but it does mean that 9.1k individuals saw that Facebook ad and were stoked enough to click the "Going" button.
That's saying a lot.
Oh, and did we mention that you totally get your own souvenir glass to keep along with bountiful amounts of afro-caribbean food? #Yass
So, in case you weren't already aware, this wine romp is regarded as one of the District's most highly anticipated spring events — at least that's what their Facebook page says.
Just kidding — we believe you — because you're the Willard.
So this event starts at noon, but if you're a late riser much like myself, then rest assured that it's a four hour event — which means you can literally wake up at 1PM and literally still get there with plenty of time to get brunch crunk.
Kingman Island Bluegrass and Folk Festival
Kingman Island
575 Oklahoma Ave NE
This awesome event is sure to be a boatload of fun this weekend, especially for the music junkies out there like myself.
What's even better is the fact that the festival is a benefit for Living Classrooms of the National Capitol Region. In short, the project has helped benefit "inspire and educate disadvantaged youth and young adults in the DC region for 15 years".
The funds that are raised from this event help to support both educational programming and workforce development in the District. So not only are you having an awesome time, but you're supporting a great cause.
Go, you. You're like….Superman/woman/person…
---
DC Jazz Festival
Events DC
All over the District
Okay, so if you haven't already purchased your tickets for the DC Jazz Festival, then you're totally behind. This awesome annual event is definitely a must-attend, with various locations hosting awesome shows all throughout the District up until next Sunday (June 17th).
A whopping total of 27 neighborhoods are participating this year and interested parties can attend at various locations from the Phillip's Collection to City Winery DC to Yards Park, Blues Alley, Union Stage and the Wharf.
It's literally taking over. So just give in, already.
---
Capital Pride
Capital Pride Alliance
All over the District
This week's winners for DC's Hottest Dad award goes to this little munchkin's pops.
I made that up. But they're fine as wine.
Show your District pride this rainbow-filled weekend at DC Capital Pride events this weekend. Couldn't make it to Echostage? That's totally okay because you've got a block party, festival, concerts and many more festivities to attend full of good food, great drinks and Mike Hot-Pence.
Can it get any better? Seriously.
Oh, by the way, if you're looking for an autograph, he'll totally be at Urbana this Saturday.
---
DC Rammy Awards
Restaurant Association of Metropolitan Washington
1625 K Street, NW
So, for those of you who haven't been following Urban Scrawl religiously (shame on you), you may or may not be surprised to hear about the Rammies this weekend.
Rammys, Rammys', Rammies? I have no idea. Let's just call it the Rammy Awards for now.
However, for those of you that are familiar with DC events, and/or our blog (you da best), you may or may not remember that we totally covered this event last year– because it's totally awesome.
Unfortunately, if you're one of the many lost souls who haven't already purchased their tickets, then you're out of luck, Chuck — because they totally sold out…
And you should be totally ashamed of yourself — go sit in a corner and take 5 — because we won all kinds of awesome restaurant/eatery awards last year — not to mention that Food & Wine definitely included one of our babies in it's 10 best in 2018 list.
We on fiahhh.
---
So, there you have it! The top main events this weekend in the District.
Here at Urban Scrawl, we don't like to waste your time — we like to get straight to the point. Which is why we consistently bring you tons of awesome events in the District every single week for your viewing pleasure.
So head out to one of the awesome events mentioned in this week's article and check out our page for killer events in the coming week as well.
Stay cool, DC.
…I decided to try a new catchphrase — you know like, Ron Burgundy meets Walter Cronkite kinda thing…
I think I like it.