This weekend hitlist is full of awesome summer events perfect for helping you decompress after a long, drawn-out week.
Who am I kidding, we had a holiday and half of us probably didn't even go to work all week.
For those of you who had to put in a full work week…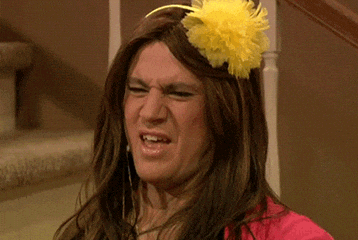 …we salute you.
This weekend hitlist is hereby officially dedicated to all of you…
---
Jazz in the Garden Week 8
Sculpture Garden Pavilion Cafe
Friday
5PM – 8:30PM
Jazz in the Garden is one of those little beloved events in the District that I personally consider a must-attend (at least once). We're officially into week 8 and this low-key summer soiree (brought to you courtesy of DC Events) is absolutely perfect for those of you looking for a relaxing summer evening out full of fun, wine, great food and live local music.
---
For those of you looking for some awesome kid-friendly events this weekend, you'll be excited to know that there's a ton.This event is full of all kinds of games and fun activities such as an interactive exploration of the museum, games and hands-on crafts and projects.
The event is for children ages 8 to 12 years old. Children must be accompanied by an adult (at least one for every three children). You're going to want to bring sleeping bags and probably eat a nice dinner beforehand since dinner will not be served.
The museum however, will be serving snacks during orientation from 7:30PM – 8PM. From 8PM to 11PM interactive tours and activities will begin and from 11PM-11:30PM attendees will get ready to for bedtime under Phoenix the whale in Ocean Hall.
After a full 8hrs, guests wake up to breakfast at 7:30AM and get access to the family store before heading out.
Can't attend this one? You'll be excited to find that there's a couple more sessions left before school starts. No kids? Sorry folks — no entry without a munchkin, so if you're dying to go you better grab up your nearest nephew/niece!
For more info on what to bring visit the Smithsonian website.
Registration can be done online or at the ticket window prior to the event.
---
This killer event is brought to you by the JOLLOF Festival, which thanks to the fact that we live in kind of like the best city in the nation, is coming straight to you this weekend.
But, what is jollof you ask?
Jollof, also referred to as jollof rice or Benachin, is a one-pot dish consisting of rice as a base ingredient that is extremely popular in many West African countries. Typical jollof recipes include ingredients such as tomatoes, tomato paste, onions, and often some form of meat of beef.
Think of it as jambalaya or gumbo as it is considered to be the likely ancestor to these dishes.
So what do you get?
Music, conversation, afrobeat dancing and fitness demos, and a plethora of jollof dishes from different nations including Nigeria, Cameroon, Ghana, Liberia, Sierra Leon and more available for you to experience, taste and rate.
---
This awesome event is brought to you courtesy of the DC Mayo'rs Office on Asian and Pacific Islander Affairs and is going down this Friday in Chinatown Park.
Attendees get to "experience the tastes, sounds and feel of Asia" while enoying all kinds of family-friendly activities such as Wushu performances, a lion dance, an Opera show, rice flower drawings, kimono dressing and live screen printings.
There will also be fitness demonstrations, henna and free face painting and balloon twisting for the kiddos.
Registration is FREE and can be done through their Eventbrite page.
---
Fun House
National Building Museum
This Weekend
10AM – 5PM
This brand-new interactive installation has been getting a ton of online buzz and coming to the District arranged as part of the Summer Block Party series.
The creators behind this 3D printed landscape are a NY design firm by the name of Snarkitecture comprised of artist Daniel Arsham and architects Alex Mustonen and Ben Porto.
This immersive exhibit features a massive all-white model complete with furniture, a back yard, garden and picket fence for guests to roam through and explore.
Guests can pre-register for certain blocks of time on date available, but may want to get the process taken care of ahead of time as we checked the website to find that many of the times were already sold out.
LAST CHANCE!…
---
Smithsonian Folklife Festival
National Mall
10AM
---
Other Life Forms
Keegan Theatre
8PM