Tis' the season for beautiful white and pink flowers, albeit a very short season but a season none the less. If you haven't had a chance to venture down to the Tidal Basin you may want to hurry. As of this past Sunday they were starting to lose their fluff, but they were still lovely.
There is a lot going on to celebrate our oxygen making gift from Japan, and get you in the spring spirit.
Annual Cherry Blossom Freedom Walk
April 1st l 9 am
The Cherry Blossom Freedom Walk, an official event of the National Cherry Blossom Festival in Washington DC, is an annual event held at the National Japanese American Memorial. It is a historical and cultural event which seeks to raise awareness about the Japanese American experience during World War II. Registration is free but donations are greatly appreciated.
National Cherry Blossom Festival – Blossom Kite Festival
April 1st l 10 am
Who doesn't want to be a kid again and make your own kite? It's the Seventh Annual Blossom Kite Festival where kite lovers gather to show off their mad kite skills, it's a thing.  It's a chance for the young and old to get creative, and hope for wind (but as we know, in DC the hotter it gets the less wind we get!). You can bring your own or make one when you get there. Either way it's guaranteed to be a good time. There is no cost to attend. See below for their schedule of events for the day:
Schedule
Kick Off Parade 10 AM
Kite Ballets & Demos 10:30 AM
Adult Kite Makers Competition 11 AM
Team Island Quad 1 PM
Hot Tricks Showdown 1:30 PM
Show Kites Demo 2:30 PM
Rokkaku Battle and Puzzle Rokkaku 3 PM
Kite Arch and Awards 4 PM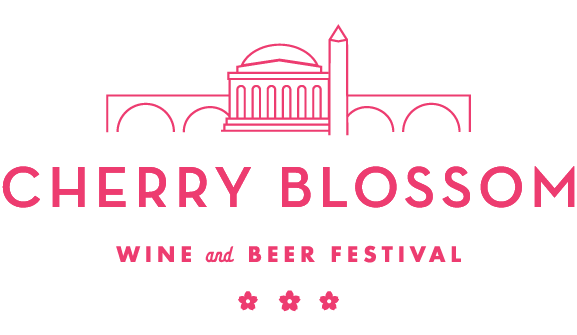 Cherry Blossom Wine & Beer Festival
April 1st & 2nd l Multiple Time Slots
Beer, wine, cider, that's what fun weekends are made of. Throw in Yards Park and DC food trucks and you have yourself a real party. There are two session on Saturday ( 1-4 pm & 6-9 pm) and one session Sunday (1-4 pm), pick your poison. Their website put it best, "For two days we'll offer tastings of 100+ beers and wines, unlimited full pour beverages, access to DC area food vendors, and live entertainment all day!" This event is perfect if you have visitors! You can get tickets here.