So something hilarious happened recently in a local DC apartment complex across from our beloved National's stadium — a building banner war of pettiness broke out leaving several residents upset and  Twitter running amok with pictures of the hilarious spat between neighbors.
That's right…a building banner war — of petty.
Residents at a local DC high rise were recently reprimanded with an email reminding them of policies and regulations due to the fact that several banners were spotted being hung from various tenant balconies of a conflicting nature.
The story all started when the Washingtonian was  forwarded correspondence from the building's residents regarding the situation at hand.
The relatively new complex, which opened only four years ago is located directly across from Nationals Park with a handful of the units facing towards South Capital Street. A few of the residents of these units have been known to brandish flags of varying natures on their balconies generally to support and demonstrate pride over the local baseball team. The banners apparently "…are visible inside the stadium from the left-field line, especially when going up the ramp or escalator to the mezzanine level" according to the Washingtonian post detailing the hullabaloo.
Initially, there had only been a couple flags which have been confirmed to have been on display since fall/winter of last year and apparently, despite being ideological in nature, they didn't cause too much of a fuss seeing as how they were still on display–until recently that is.
However, the tide took a sharp turn into "awkward-ville" when a resident in one of the units decided to hang a Trump flag on their balcony to in show of their political ideaology. See, apparently one of the resident's neighbors had something to say about this:
Oh Lawdddddd –we're hoping Fido #1 and Fido #2 never sync up potty times because that would be a legitimate Pay-per-view episode — talk about awkward elevator rides. We're also assuming that Neighbor #1 (Trump) and Neighbor #2 (Resist) even have pets in the first place. But let's be real — it doesn't really matter if they do because it's just funny to think about.
So does this mean from now on when Neighbor #2 runs out of sugar they're no longer welcome to knock on Neighbor #1's door for a quick cup to finish their banana pancakes recipe because one does not simply just wait on banana pancakes when the mood strikes.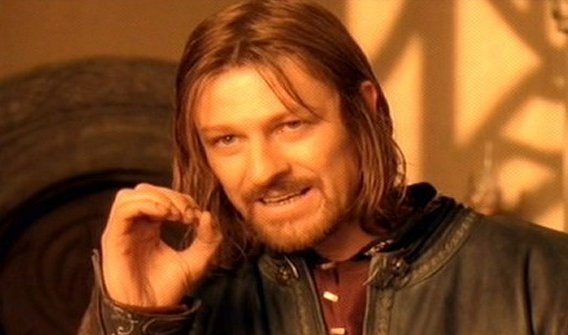 I felt like I needed to add the meme even though my mind kept telling me that:
just like…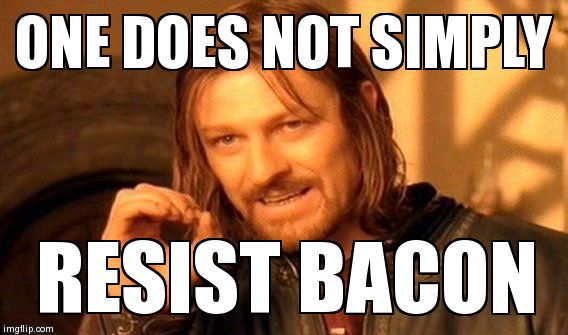 I digress.
I wonder if Neighbor #1 ever sees Neighbor #2 parking their car and walking up to the  door with their hands full of groceries and intentionally rushes in and shuts it in front of their faces.
I bet Neighbor #2's been super annoyed that Neighbor #1's car has been conveniently "finding its way" into their favorite parking space every day this past week. You know, the one right by the door on your floor that no one parks in because it's slightly smaller than the others, but you have a compact car — so how on earth could someone "all of a sudden" decide they want to take the space you've parked in EVERY SINGLE DAY for the past year!? I mean, I know you didn't buy a pass and all so it's not officially yours, but everyone on the floor knows its totally unofficially, officially yours. Talk about petty…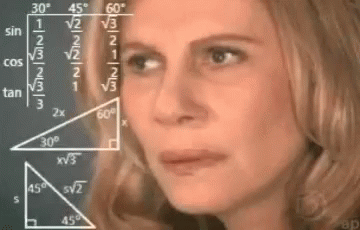 Oh — I almost forgot — it totally didn't even stop there — then this happened:
Resist was pretty interesting if you're anything like me and you love a good petty war between neighbors — but Nope totally became Instafamous.
Building manager Shaun Lambert responded to the debacle and subsequent admonishment by saying,
---
"While we love our residents creativity and unique decorating, the time has come for us to remind all residents it is a lease violation if you…hang anything off of your balcony—yes this even include banners/flags supporting our beloved Washington Nationals,"
---
Well played Mr. Lambert — well, played…