So…we know you've heard of the Grammys. You've even heard of the Razzies, but are you hip enough to know about the Rammys?
No?
Okay…well, that's alright…honestly you probably fall in line with right around 99.995% of the rest of the population.
So — if right about now you're feeling kind of like you fail at DC pride, knowledge and overall life in general — it's okay — you're forgiven.
See what you have to understand is that it's no secret that the rest of the country is kind of taking notice of our little gem of a district. We kind of had the arrival of the DC Michelin Guide and "… in case you missed it, Bon Appétit Magazine dubbed DC 'The Restaurant City of the Year,'". Yeah — we're freaking awesome.
Oh sorry, there's one more thing… ZAGAT kinda sorta sent us a little love and was like "Hey what's up DC — we see what you're doing and we like it" and totally named us 'Hottest Restaurant City of the Year'.
No big deal.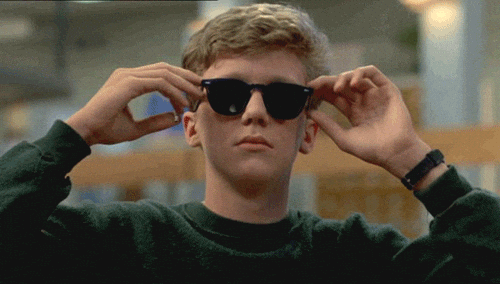 So while you've been busy walking around enjoying life completely unaware of our NATIONALLY CREDENTIALED AWESOMENESS — we've had no chill.
But now it's time to let loose because it's RAMMYS season and we are bringing the heat like LeBron James — get it? Double edged pun right there.
This event, which is brought to you by the Restaurant Association of Metropolitan Washington (RAMW) is the "Oscars of DC Restaurants" okay, "THE culinary event of the year" where some 2,000+ individuals culminate to celebrate the best of the best in Metropolitan Washington's restaurant and food service industry. This awesome event marks it's 35th year run and is "far from your typical awards gala." Oh, by the way — according to BizBash Magazine — it's also been named the number one food event since 2008. A must-see opportunity and experience (we'll probably show up for the food).
So here is the 411:
There are twenty categories of honor ranging from "Best New Restaurant" to "Chef of the Year" and "Cocktail Program of the Year". There are also 100 finalists with votes having been finalized as of May 31st. If you take a look at the list, you're sure to see some of the local favorites with places such as Pearl Dive (one of our personal favorites) making it as finalist in the category of "Favorite Gathering Place" (of course!)
Other local favorites such as District Commons, which we ever so awesomely featured in March as one of the best brunch spots in town, made it on the list for best "Beer Program of the Year", with "Formal Fine Dining Restaurant of the Year" including the ever so awesome and tucked away  Trummer's On Main . Several of our favorite DC restaurant tried and trues also made some oh-so-obvious appearances in more than one category from Fiola Mare, to The Source, Republic and of course, Central Michel Richard.
The black-tie event is definitely one of the highlights of the year  and scheduled for Sunday, July 30th at the Walter E. Washington Convention Center. Tickets can be found here and opportunities for sponsorship are always available to those looking to make an impact. There are also tons of promos leading up to the event that you should definitely keep an eye out for which give you opportunities to cool adjunct events, as well as for the chance to win free tickets.
Next up: June 5th-June 9th if you visit any of the one beer program finalists, you get a chance to win free tickets. All you have to do is post a photo on Instagram tagging the restaurant and @RAMWdc while using the hashtag #RAMMYsbeer.
You're welcome.