I'm not sure about you but one of my most absolute all-time favorite months out of the year is December —  and that's not just because it's my birthday month ya'll.  I don't know — there's just something about December and the end of the year that  just really makes the District want to get #turntup like no other.
True to it's nature, DC has some insanely awesome art exhibitions this month — way too many to fit in one post, actually. As I was perusing the various galleries and museums I noticed an unusually higher number of exhibitions focusing on the abstract than I typically see.
As an artist myself who specializes in the style, I have a very obvious penchant for it. I mean don't get me wrong, I have a pretty eclectic taste when it comes to fine arts and can definitely appreciate a Caravaggio and some killer chiaroscuro as much as the next guy.
But this isn't about them. This post is for the lovers of abstraction — those who find themselves, peace and meaning in the non-representational art forms. I noticed a few awesome exhibits and so I wanted to give them a little shout out for you.
---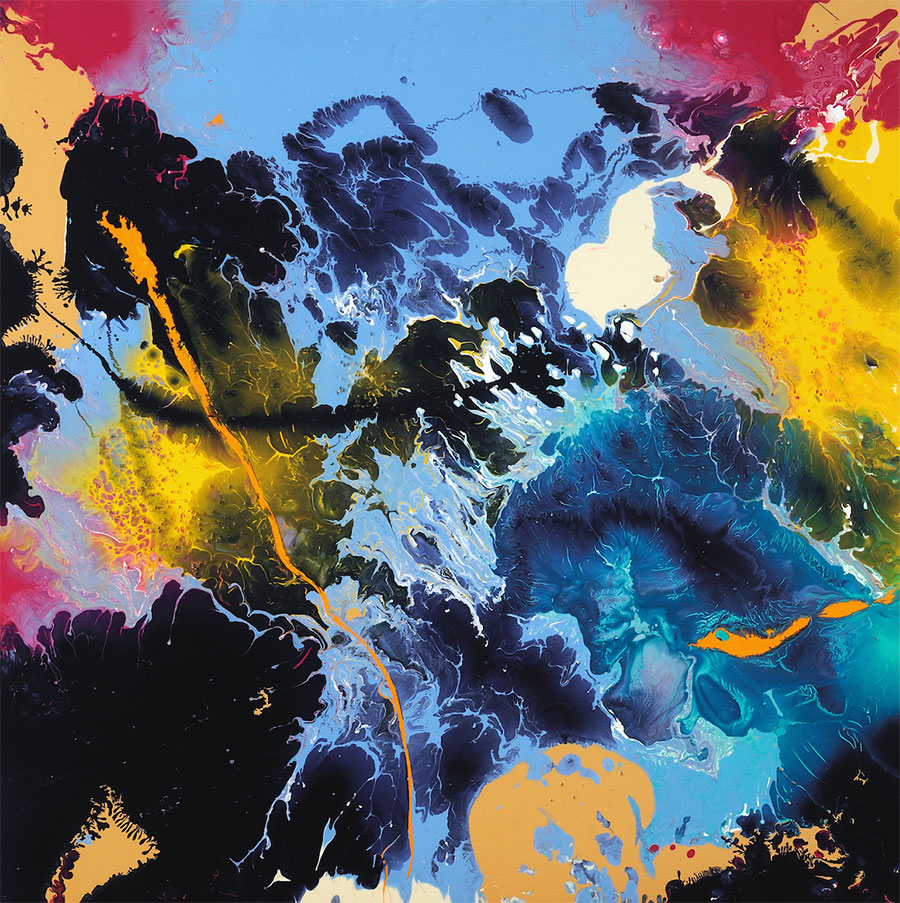 American University Museum at the Katzen Center
November 11 – December 17
There's something about art students that I just absolutely love. It's the joie de vivre, the ambition, the hope the enthusiasm and passion that they have that is just so unbelievably infectious and shows up in their works. Yeah sure you've got a lot of super moody emo ones (my favs) and they're pretty awesome too.
Whether or not these artists are students is something I don't know — but the art featured depicts a representation of the feminine energy "…as an original dynamic and cosmic force". This exhibition at AU seems pretty killer and anything championing feminism gets my heart all happy.
---
Foundry Gallery
November 29 – December 31
"Blow! Blow me free.  Blow away all the unworthy thoughts, so I can paint the sounds and sights of the winds on a blank canvas."
I'll be honest, I've never heard of Hee Hyoun Chung until this moment but the artist's works caught my eye and upon further inspection I absolutely fell in love. They're wonderfully vibrant and energetic works of introspection accompanied with various thoughts of the artist during the time surrounding their creation and her inspirations from nature.
What I personally love about her is that she initially began her career as an artist in the representational realm and then switched to abstraction after feeling "increasingly constrained and uninspired by realistic subject matter".
The artist says she had an epiphany one day and realized her " …vision was abstraction. Instantly I felt freedom and excitement from the prospect of embarking on a new adventure." Nice.
---
Art Museum of the Americas

October 08, 2017 – February 18, 2018
This exhibition includes over forty works from the Organization of American States (OAS) Art Museum of the Americas (AMA). The theme behind the project is meant to analyze the "wide spectrum of social, cultural and artistic concerns of countries across Latin America".
The exhibition was organized by the Museo de las Artes de la Universidad de Guadalajara (Guadalajara University's Museum of Arts)  in collaboration with the AMA and the awesome work of art you see before you is that of artist Elsa Gramacko's by the name of "Composition 20".
---
Kay Gallery at Black Rock Center for the Arts
November 11 – December 16, 2017
This exhibition features three artists who's works of distinction are created through the manipulation of common materials. Fonseca's three-dimensional works fabricated from found materials and items such as scraps of wire and felt are meant to "replicate scenes found in the natural world". Fox exhibits an array of "thought-provoking" sculptures and Yurcisin uses additive forms of construction to create works expounding upon themes of consumption.
The minimalist contemporary are interesting in their own singular sort of way and the exhibit looks promising.
---
Hamiltonian Gallery
November 18 – December 16, 2017
This exhibition which was hand-curated by Eve Biddle and Will Hutnick is meant to explore "the ways we try to communicate and connect by obscuring, revealing, and purposefully distorting information".
The artists on display have created a wide array of interesting, unique and complex contemporary pieces and installations expounding upon themes of identity and connection.
Prints from artists Rachel Guardioloa and Kyle Tata are edgy, vibrant and have a personal feel to them. Kyle Bauer's installations such as "Figure Ground #3", are more refreshing and lighthearted in nature while Megalie Herbert-Huot (my personal favorite) brings an interesting organic minimalist touch to the group.
Paolo Morale's "Hopeless Fortunes" manages to be simultaneously charming and thought-provoking while Rives Wiley brings an interesting and personal take on surrealism — very Dali-esque.
---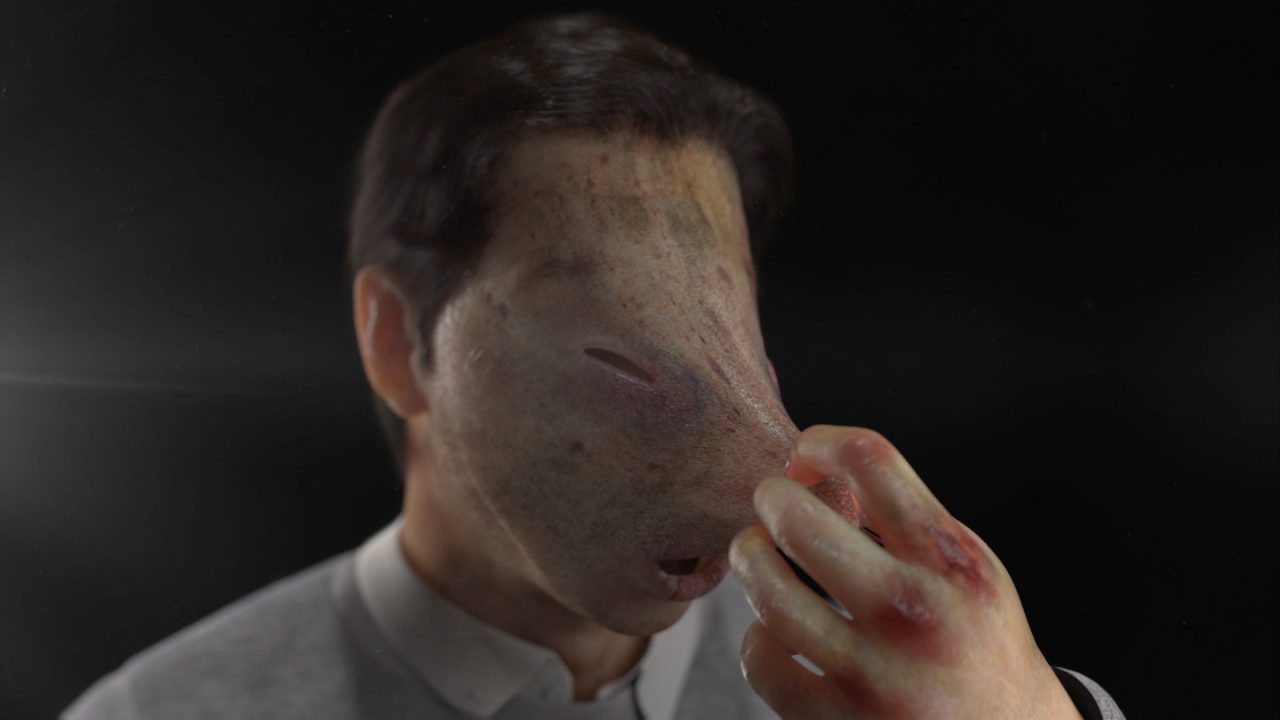 Hirshhorn Museum
October 18 – Summer 2019
"What does absence look like? How can loss—of objects, of memory, of yourself—become a tool for artistic expression?" These are the types of questions that the diverse new media works in this exhibit seek to answer.
The exhibition includes seventy works over seven decades and include recent acquisitions by artists such as Annette Lemieux, Constantin Brancusi, Hiroshi Sugimoto and John Baldessari.
The exhibition looks extremely promising, immersive in nature and thought-provoking.
---
National Gallery of Art (East Building, Upper Level – Bridge)
November 19, 2017 – October 28, 2018

So, when I saw that this exhibition was currently going on I literally shrieked in joy because for those of you who do not know (aka all of you),  one of my absolute all-time favorite artists is Jackson Pollock. In fact, it was his works that initially pulled me in, hook, line and sinker, into art in general.
Pollock's "Mural", originally commissioned by Peggy Guggenheim is on loan from the University of Iowa Museum of Art and is his largest piece coming in at a almost 20 feet long. The museum also has various paintings and works on paper on display.